When fire and water take control of your life, we help you take it back.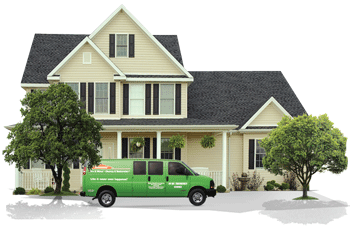 SERVPRO of Naperville understands the stress and worry that comes with a fire or water damage and the interruption it causes to your life and home. Our goal is to help minimize the disruption to your life and quickly make it "Like it never even happened".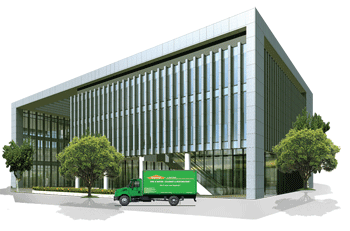 SERVPRO of Naperville specializes in the cleanup and restoration of residential and commercial property after a fire, smoke, or water damage situation. SERVPRO of Naperville also mitigates mold and mildew from your home or business. Our staff and crews are highly trained in property damage restoration. From initial and ongoing training at our corporate training facility to regular IICRC industry certification, you can be assured our staff are equipped with the knowledge they need to restore your property. With advanced "real-world" training facilities you know you are in good hands with SERVPRO of Naperville.
If you would like to schedule service for your home or business, please call today!
With over 1,650 Franchises nationwide we have the resources to help promptly with any size of problem. Servpro Industries, Inc. is the nationwide Brand you know and trust.
SERVPRO joins the PGA TOUR as an Official Marketing Partner and receives the designation as "Official Cleanup and Restoration Company of the PGA TOUR and Champions Tour." Our customers and our Franchisees love golf so we are thrilled to be a PGA TOUR Marketing Partner.
SERVPRO is a national sponsor for the American Red Cross "Ready Rating" Program. This free, web-based program designed to help businesses, organizations and schools become better prepared for emergencies. The Red Cross Ready Rating Program allows individuals to assess their readiness for a disaster, so they can take all necessary steps before disaster strikes to protect their property from damage and loss.
Address:

0

GPS:

44.200797,24.502298099999962
Monday

9:00 am - 5:00 pm

Tuesday

9:00 am - 5:00 pm

Wednesday

9:00 am - 5:00 pm

Thursday

9:00 am - 5:00 pm

Friday

9:00 am - 5:00 pm

Saturday

9:00 am - 5:00 pm

Sunday

Closed